Your Own Direction Glass Touchstones - My Pages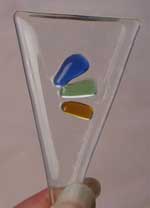 Here are example of Your Own Direction Glass Touchstones to start you thinking about the process of naming and observing your own direction.
This section of thought images is illustrated in glass touchstones.
They are clear glass because the luminous quality of glass is almost frozen in time.
It is to me a moment standing still to help observe the essence and uniqueness of your own individual direction.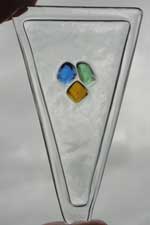 I believe we develop our thoughts to encourage and nurture our direction. When I notice patterns it helps me improve the quality of energy and choice.
The beliefs that are at our core are the driving force in my live.
I call these pieces touchstones but they can be called:
meditation stones
reflection stones
reminder stones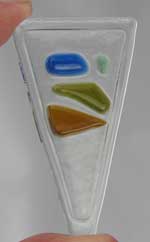 I like to think glass touchstones are a window of opportunity to connect and develop conscious intent.
The first your own direction glass touchstone pieces were named and explained. Here are some examples:
Rising Wing – Stretch yourself beyond your present thinking. Extend your wings to their fullest capacity. Feel the potential.
Calming Moment – A sparkle of tranquility is a calming moment in your day. A calming moment quiets and softens the turmoil in your day.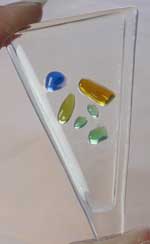 Stepping Stones – Every step is a choice. Finding a path is an opportunity to step forward. This piece reminded me of a flag stone pathway. It has a movement forward that mirrors the rhythm of stepping stones.
Clarity out of Confusion – I choose to notice the infinite possibilities in my life. I view them not as confusing contradictions but at clues to clear vision.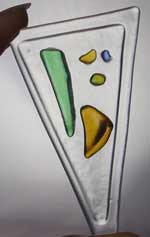 Lift off – Beginning a Journey – When an airplane begins its journey it moves forward on the ground to gain momentum to lift off and start its flight.
Chain of Choices – Each step is a choice. You build a pattern this is your unique pathway. Noticing choices is opening up to a chain of possibilities.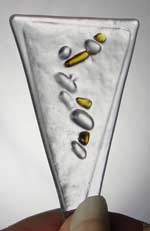 Clear Intensions - Clear is the opportunity to notice and use your power of choice to attract thriving thoughts and expect positive outcomes in every area of your life.
A Single Note – Amber - Think of amber as solidified energy. Amber is a golden tone. This piece seeks to remind you to allow more positive energy into your life.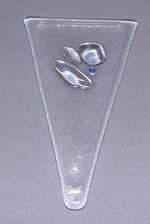 Take a moment to visit the full write ups for the illustrations shown on this page.
Your own direction glass touchstones are 100% recycles glass.